Heating and Cooling Professionals in Hamilton
Hamilton's Most Trusted - Heating and Cooling Company – HVAC
We provide professional heating and cooling services in Hamilton. We install and service all major brands of Heating and Air Conditioning equipment in Hamilton.
HVAC Experts, You Can Rely On In Hamilton
Licensed HVAC Contractors in Hamilton
Advanced Mechanical Is A Local Family-Owned And Operated Heating And Cooling Company In Hamilton, Ontario, Canada. We Are A Young Team With Lots Of Energy And Technical Experience In The HVAC Industry. We Are A Full-Service Mechanical Contractor, Installing And Servicing All Major Brands Of Heating And Air Conditioning Equipment For Residential And Commercial Properties In Hamilton – Ontario.
We're Proud Of Our Years Of Service To The Hamilton Area And Look Forward To Helping You With Your Heating And Air Conditioning Needs. 
For the most professional and qualified heating and cooling in Hamilton, look no further than Air Mechanical.
Our Expertise Covers All Facets Of Heating And Cooling: Furnace Repair And Installation, Air Conditioning Repair And Installation, Most Importantly, After-Sales Servicing And Maintenance.
Let Our Skilled HVAC Professionals Help You Today!
HVAC Professionals in Hamilton
Contact Advanced Mechanical To Schedule An Appointment For Residential Or Commercial Heating And Air Conditioning In Hamilton. With Over 15 Years Of Experience In Repairing And Installing Air Conditioning Systems And Heating Systems, You Can Trust Air Mechanical For The Best Results. Let Our Team Come To Your Location Anywhere In The Hamilton Area For Prompt And Professional Service.
We Install, Repair & Service all major heating and cooling systems in Hamilton..
These guys do great work! The service was so fast and the techs are very knowledgeable. They walked me through everything they were going to do and explained all of the options to me when I needed to have an ac installed. I couldn't be happier with my new system. I will recommend to anyone who needs HVAC work done!
My wife and I would highly recommend Advanced Mechanical. We had our heating and cooling replaced in March 2016. Very reasonable, fast, and efficient service. Would highly recommend Milad, he was quick, very friendly, and courteous. One the best Heating and Cooling in Hamilton for Sure! 5-star rating for sure.
So many guys out there but only a handful you can trust and rely on. These guys were great. I got a new furnace installed by them this past year. They were very knowledgeable, quick, careful, and clean with the install. Just recently we had an issue with the air conditioner unit not turning on so we decided to call AMS. Milad serviced and resolved the issue very fast. Not only that, but he also did a thorough check of other things (frion and cooling levels, etc) before leaving. I highly recommend them! Thanks again!
Advanced Mechanical installs today´s best known and most reliable HVAC brands in Hamilton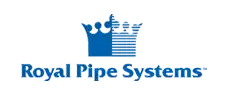 Connect with Advanced Mechanical